Top Managed IT Services!
Grinnell Computers, located in Beaumont, Texas, provides Managed IT Services for any size business with open-ended service agreements and no contractual obligations. We want you to choose Grinnell Computers because we do an excellent job, provide amazing customer service, and give you value for your investment.
IT Managed Services allows you to rest easy knowing your business network is set up correctly. We give you the freedom to spend your time growing your business instead of worrying why your computer system isn't working properly. We not only provide a service, we provide peace of mind.
Benefits of Managed IT Services:
Antivirus coverage

We always include persistent antivirus coverage with our Managed IT Services. We handle updates and scheduled scans, ensuring all your devices are protected and up to date.




Backup Management and Reporting

Recent increases in

ransomware

 

attacks mean reliable backups are more crucial than ever. Monitoring and management of local backups to local storage devices are included with our Managed Services with options for offsite and cloud backups.

You get back up reports showing when and how often backups of your data are taking place.
Unlimited 8 am – 5 pm Helpdesk Support

Email/phone support
Remote support of servers, desktops, and laptops
Onsite support
Consistent response time and resolution

Monthly Scheduled Service

Monthly Routine Maintenance of Desktops, Laptops, and Servers
Anti-Virus and Anti-Spyware Scan
Disk Defragmentation
Windows Updates
Service Reports (can be sent monthly or quarterly)
Local Data Backup Reporting and Management

Offsite storage (if needed) billed based on needs and data size

No-Cost Installations

Hardware purchased from Grinnell Computers carries no additional setup cost

Project Consultation

Network Monitoring and Management

Reduced After-hours labor rates

Guaranteed Callback Response Times

Emergency Service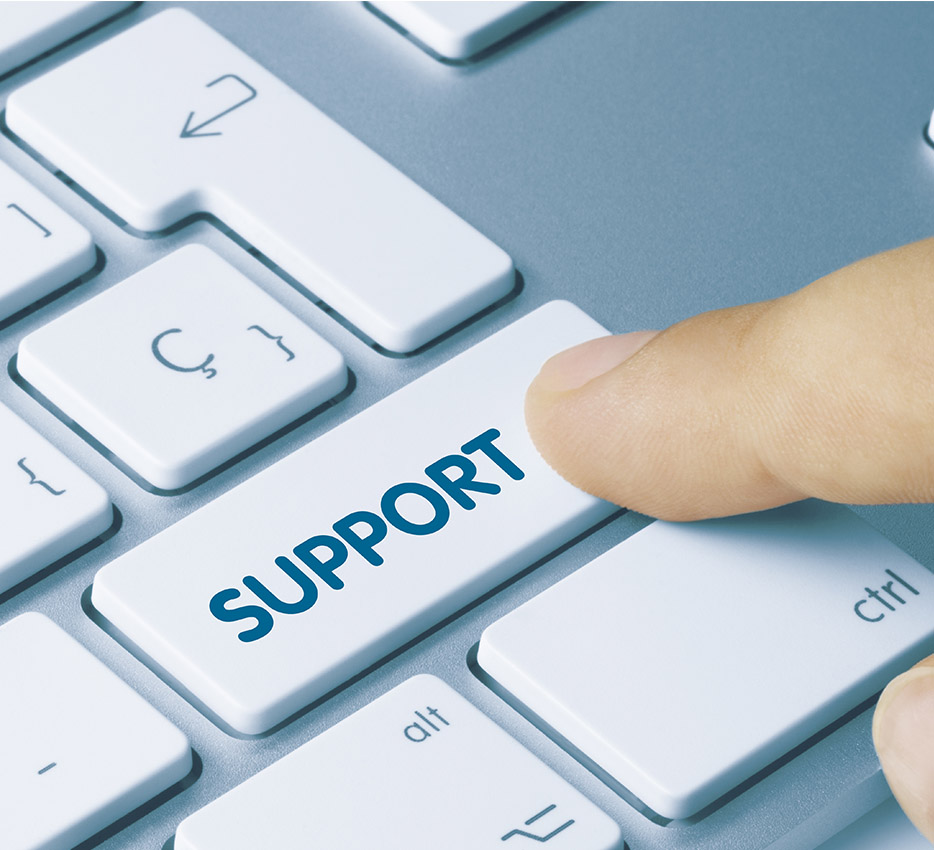 Managed IT Services Details:
**All benefits are based on the number of supported devices for a flat rate.
**Service calls initiated outside of business hours are billed at our normal hourly rate, rather than after hours rates. Those service calls would require your approval before being fielded.

**We always aim to be fair and communicative when something crosses into "project" territory before moving forward and always require approval from our clients before beginning any project.
Break Free From Contracts!
We Only ask for a 30 Day Written Notice From Either Party To Discontinue Services.
New client follow-ups at 30-days, 60-days, 90-days and 180-days to ensure everything is going smoothly which will be by email, phone, or scheduled meeting.
Grinnell Computers
A Full-Service IT Company Priding itself on Excellent Customer Service, Knowledgeable Technicians, and Loyal Client-Partners.

Some Industries We Currently Help:
Medical Facilities

Industrial Warehouses

Fabrication Companies

Government Offices
Businesses Large and Small rely on us for all their IT needs! From emergency support to telephone systems to wireless networks, they call on us to keep their networks running smoothly.
CONTACT US
TODAY
AND SEE HOW YOU CAN RECEIVE THE GRINNELL COMPUTERS TREATMENT!
Texas Private Security License No. B-20831